Jealous Dude Makes Stupid List Of "Night Out" Rules For Girlfriend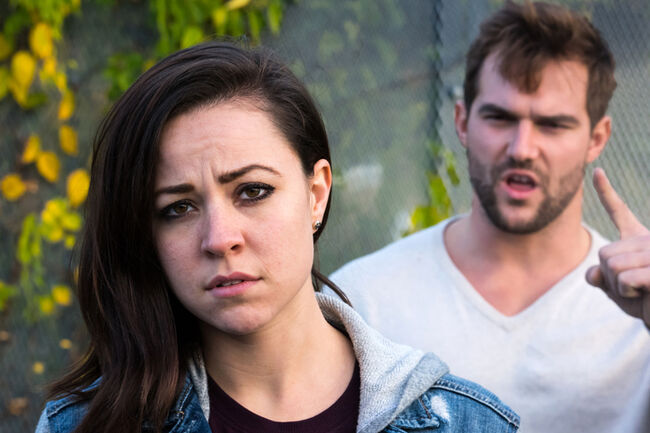 When jealousy rears its ugly head, it's rare that anything good comes from it. Unless you're Zoe Scholefield from the UK. In her case, it resulted in her realizing her dude was a jealous nut job and gave her a good excuse to run.
While she was at a local music festival, she texted the guy a note asking what bands he'd want to see videos of from the show. In a bold move of complete idiocy, the guy responded with a list of 12 "rules" he demanded she follow while at the show without him(for future reference, guys…don't do this…except #4 – that's just smart):
Don't dance like a slag in reflex.
Don't get too drunk.
No boys, and if anyone comes up to you and talks to you, you tell them you have a boyfriend.
Look after your drink at all times to make sure no one puts something in it.
Stick with (your two friends) all times, but not (that one other friend).
No one in your room but you four…other than one mutual male friend, but "he can't sleep."
You can't go into anyone's room.
You let me know everything that happens and be ready to explain stories.
Always send (me) photos of what you're wearing (front and back) so I can approve and say whether or not you should wear it.
Even when I'm asleep, text me to tell me things so I can see in the morning.
If you find time, call me or face-time me, but let me know in advance.
If you can, send a video from your room before you sleep to prove no one else is there and you are off to sleep.
Under normal circumstances, watching your drink and texting things to see in the morning might seem like good things.This isn't a normal circumstance.Especially when you consider this guy cheated on the girl at some point during their relationship. Insecure much?
Source:Zoe Scholefield

Jodi Brothers
Want to know more about Jodi Brothers? Get their official bio, social pages & articles on 95.7 The Jet!