in #CASE you missed it… Veggies In Coffee Is The Latest Craze
in #CASE you missed it… Veggies In Coffee Is The Latest Craze
More and more baristas are experimenting with hiding vegetables in coffee drinks
Last month, the Internet went crazy for reports about a café in Melbourne, Australia that served coffee in hollowed out avocados
But they aren't the only ones, with other coffee shops hiding carrots and apples, peppers and even tomatoes in lattes
According to one barista, they aren't very popular and it's just a product of baristas "playing games"
Apparently, one coffee shop in Sydney has been putting carrots and apples in their lattes, and another in New York City has actually added bell peppers to their cup of Joe. And then there's Dallas' West Oak Coffee Bar, which adds tomatoes for something called a "tomato cortado," not that it's very popular.
"I think it's a trend the same way memes are, and none of my customers have asked for it," barista Conor Poull, who invented the tomato drink, tells the "New York Post. "It's essentially baristas pouring coffee into scraps … [and] playing games."
Are you sick of all the crazy coffee concoctions that are created lately?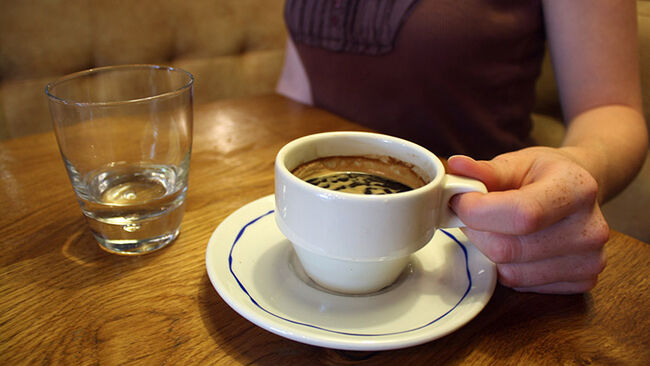 Matt Case
Want to know more about Matt Case? Get their official bio, social pages & articles on 95.7 The Jet!
Read more