in #CASE you missed it… The Countries Where Workers Are Happiest
in #CASE you missed it… The Countries Where Workers Are Happiest
New report rates countries based on employee happiness
A new study looked at levels of worker happiness among more than 23,000 professionals across Europe, North America and Australia, ranking happiness on a scale of one to 100
While a lot of us may dread heading off to work each day, a new report reveals that most people in the U.S. are actually happy with their jobs. A new Robert Half study rated international employee happiness and it seems workers in America are the happiest of all other counties.
The Employee Happiness study looked at levels of worker happiness among more than 23,000 professionals across Europe, North America and Australia, ranking happiness on a scale of one to 100. Overall, employees in the U.S. rank their happiness at a 71.8, followed by Germany at 71.2 and the Netherlands at 69.9. On the flipside, folks in France have the least happiness at 63.8, followed by Belgium (65.2) and the UK (67.2)
International Employee Happiness Ranking
U.S. - 71.8
Germany - 71.2
Netherlands - 69.9
Australia - 67.9
Canada - 67.8
UK - 67.2
Belgium - 65.2
France - 63.8
As for what drives happiness, that depends on what country you're in. For folks in the US, the UK and Canada, the factors driving happiness include having pride in an organization, feeling appreciated and being treated with fairness and respect, while in the Netherlands, feeling a sense of accomplishment was the most important thing and in France, Belgium, Germany and Australia it's all about being treated with fairness and respect.
Would you say you are happy with your job? What about your job makes you happy?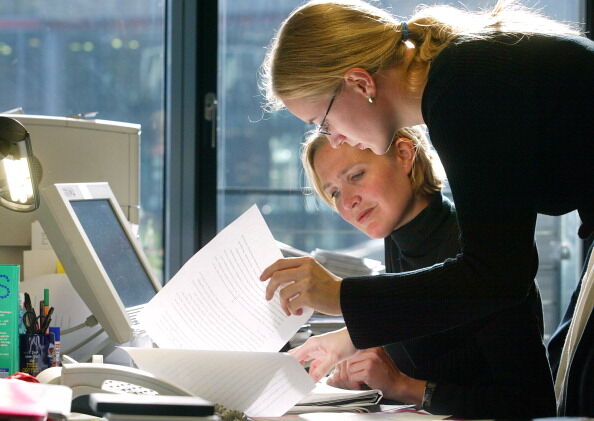 Matt Case
Want to know more about Matt Case? Get their official bio, social pages & articles on 95.7 The Jet!
Read more