in #CASE you missed it… Newest Trend In Breakfast? Salads
in #CASE you missed it… Newest Trend In Breakfast? Salads
Breakfast salads are a new trend, but we're not entirely sold on the idea.
They say breakfast is the most important meal of the day and we're happy to wake up and enjoy some avocado toast to get the day going. But according to the trend watchers at "Vogue," the newest dish to dine on for your first meal of the day is … salad.
Yes, apparently folks are trading in their bagels, cereal, and beloved avo toast for greens. So it seems we really can't have anything nice.
"You will feel 10 times more civilized, that's for sure," says Julia Sherman, writer at the website Salad for President. She explains that salad is like a morning vitamin, "just more effective."
And while we enjoy a great plate of cucumber, tomato, and "sprouted lentils and tarragon" at lunch and dinner, does salad have to take over breakfast too? We don't really have spare time in the morning to clean and chop all those veggies and make dressing. We're already having it for lunch and possibly with dinner, too. So we're saying no to breakfast salad, even if "Vogue" says it is the next big trend.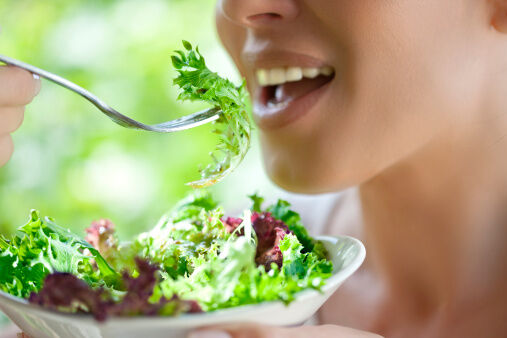 Matt Case
Want to know more about Matt Case? Get their official bio, social pages & articles on 95.7 The Jet!
Read more