in #CASE you missed it… Online Grocery Shopping May Be Good For Your Waist
in #CASE you missed it… Online Grocery Shopping May Be Good For Your Waistline
Study suggest doing your food shopping online could help you keep the pounds off
According to a new theory, getting rid of a few extra pounds could be as easy as not stepping foot in the grocery store
New research suggests that if you do your grocery shopping online it may help you keep the weight off
When folks shop online they tend to stick to the things they need to maintain their healthy diet, and aren't lured in by impulse buys like junk food
With so many people conscious about their weight, it's no wonder we're always hearing different reports on the best ways to stick to a healthy diet and take off the pounds. Well, according to a new theory, getting rid of a few extra pounds could be as easy as not stepping foot in the grocery store.
It turns out, research out of the University of Albany suggests that if you do your grocery shopping online it may help you keep the weight off. The reason? When folks shop online they tend to stick to the things they need to maintain their healthy diet, and aren't lured in by impulse buys in the aisles, like junk food, that will sabotage them.
Since research suggests overweight people are more prone to such impulse purchases than thinner folks, being able to stick to online searches of exactly what they need could keep them from picking up that extra box of cookies.
Of course, other researchers disagree with this assessment. In fact, earlier this year an Australian study suggested online grocery shopping could be making people fat because online sites don't always have the nutritional information available on their site leading folks to make poorer decisions about what they're buying.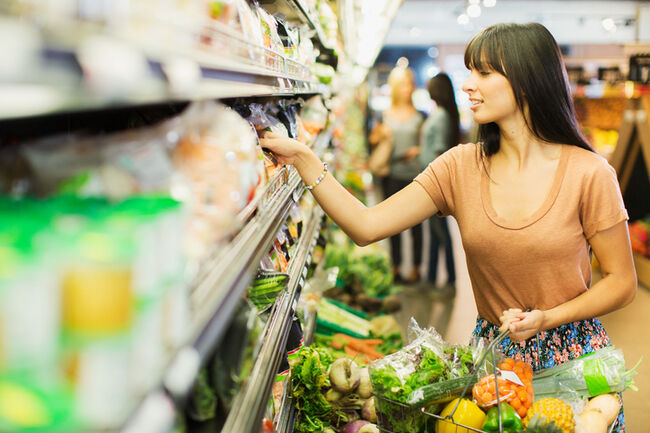 Matt Case
Want to know more about Matt Case? Get their official bio, social pages & articles on 95.7 The Jet!
Read more